Wobserver.com recently published webmaster tools. They allow webmasters to have their page follow by wobserver.
As a webmaster you can either choose between icons and links for referencing your page: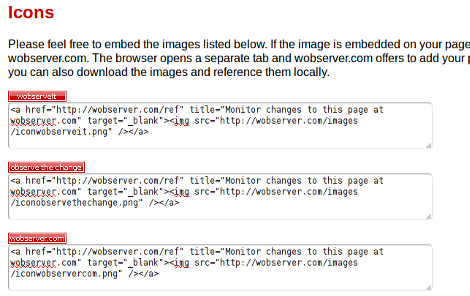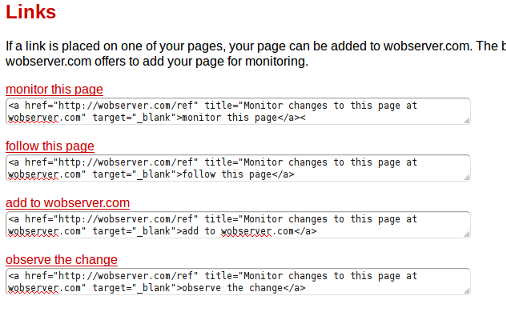 Embedding those links and icons is very simple. Just copy the HTML snippet into you web page or blog. As soon as a user clicks on it the url is transferred to wobserver.com where a new monitoring job about the referenced url can be set up. At JaLiOs.de there is a good example with the wobserveIt button.
Please fell free to test webmaster tools on you web site!
Thanks.
Jan